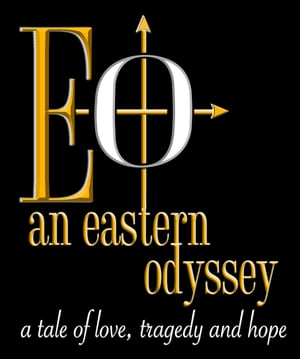 Immerse Yourself in a Musical Journey: Commemorating the 101st Anniversary of the Catastrophe of Smyrna.
Step into a world of enchanting melodies and profound emotions as the Australian Byzantine Choir, accompanied by the Aegean Quartet, unite for a captivating concert at the illustrious State Theatre in Sydney. Join us on Friday, 1st December 2023 at 8pm for an unforgettable evening that intertwines history, culture, and music.
Join us for an evening that goes beyond the ordinary, where melodies transport you, emotions resonate within you, and history comes alive through music. Be part of this extraordinary celebration on a night that promises to be etched in your memory.
Secure your seats now and be part of this musical journey that intertwines the threads of the past and the present. Let the State Theatre in Sydney be your haven for cultural richness and artistic brilliance. Reserve your place today on Ticketmaster.
Early Bird Offer Code: EO2023
$10 off each ticket when applying code. Code valid until 30th of September, 2023. Date: 1st of December, 2023
Time: 8pm

Part I: Echoes of Tradition - Byzantine Chants and Ecclesiastical Splendour
Experience the captivating beauty of Byzantine chant, widely regarded as one of the oldest musical traditions still performed today. This ancient vocal art-form beautifully merges spirituality and artistry, its intricate melodies resonating with sacred origins. Haunting vocal drones intertwine with the melodies, creating a mesmerising tapestry of sound. Immerse yourself in the resplendent chants that honour the Orthodox Church's major ecclesiastical feast days. Let the ethereal vocals of the Australian Byzantine Choir transport you to sacred realms, touching your soul with their heavenly resonance.
Part II: A Tale of Love, Tragedy, and Hope - Folk Music Inspired by the Asia Minor Catastrophe

Journey back in time to a poignant chapter in history as the Aegean Quartet joins the Australian Byzantine Choir on stage. Through their masterful performance, delve into the heart-wrenching narrative of the Asia Minor Catastrophe of Smyrna and Pontus. Feel the emotive power of the music as it tells the stories of courage, love, tragedy and the unbreakable spirit of a people.
This concert holds a dual significance, celebrating the 25th anniversary of the Australian Byzantine Choir. As they craft an enchanting fabric of auditory beauty, they pay homage to their roots and the musical traditions that have defined them.