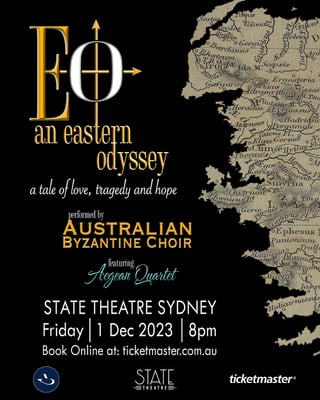 An Eastern Odyssey
Immerse Yourself in a Musical Journey: Commemorating the 101st Anniversary of the Catastrophe of Smyrna.
Step into a world of enchanting melodies and profound emotions as the Australian Byzantine Choir, accompanied by the Aegean Quartet, unite for a captivating concert at the illustrious State Theatre in Sydney. Join us on Friday, 1st December 2023 at 8pm for an unforgettable evening that intertwines history, culture, and music.
Buy your tickets here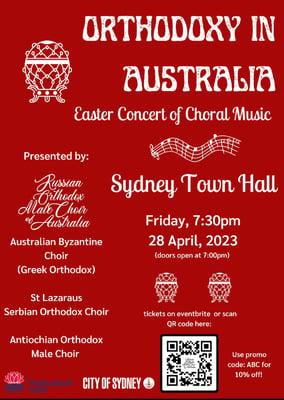 Orthodoxy in Australia
Easter Concert of Choral Music in collaboration with the Russian Orthodox Male Choir of Australia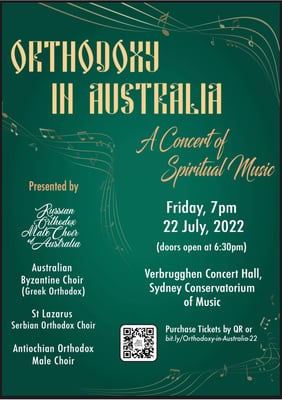 Orthodoxy in Australia
A concert of spiritual music at Sydney's Town Hall.