The Australian Byzantine Choir, founded in 1998, is a testament to the resounding echoes of history, tradition, and harmonious artistry. Protopsaltis George Combis' visionary spirit birthed a choir that swiftly captured Sydney's heart and beyond. The choir's rise was striking and unique within Australia, culminating in its rebranding as the Australian Byzantine Choir (previously known as the Sydney Byzantine Choir) to reflect its expanding prominence. Following George Combis' passing in 2015, Protopsaltis Asterios Zouriakas (now Father Asterios) took the reins and steered the ensemble's journey. Under his guidance, the choir flourished, performing at iconic venues and festivals nationwide.

Following Father Asterios' ordination, the choir's leadership transitioned. Protopsaltis George Scoufis infused the choir with his profound understanding of Byzantine musicology. Their performances resonated with a harmonious blend of tradition and innovation. George's focus on the innovative use of powerful drones, intertwined with ancient chants and dynamics, captivated audiences, bridging historical resonance with contemporary allure.

Beyond performances, the choir champions education to ensure the Byzantine musical heritage continues across generations. This commitment extends to charitable endeavors, reflecting their heart for altruism. The choir's resonance transcends entertainment, embodying cultural preservation and transformative unity.

Byzantine chant is recognized by UNESCO as an Intangible Cultural Heritage of Humanity. The Australian Byzantine Choir stands as a custodian of 2000 years of musical tradition. Their journey weaves history, innovation, education, and service into a harmonious legacy, inspiring a future harmonized by collective aspiration and shared history.



Founding Choirmaster - George Combis
George Combis, a talented chanter from Sydney, Australia, dedicated his life to the study and practice of Byzantine music. He began his training under the guidance of his father, Father John Combis, and quickly developed a passion for the ancient art form. In 1998, George founded the Australian Byzantine Choir, which would go on to become one of the most renowned Byzantine choirs in the world. As the founder and artistic director of the choir, he worked tirelessly to promote Byzantine music and preserve its rich cultural heritage. His contributions to the art form will always be remembered and celebrated by those who love and appreciate Byzantine music. George Combis passed away in 2015, but his legacy lives on through the Australian Byzantine Choir and the countless chanters he inspired throughout his life.
Where has the choir performed?
Our choir has had the honor of performing at some of the most prestigious venues and festivals in Australia, including the Sydney Festival, Australia Day Celebrations, St Andrew's Cathedral, St Mary's Cathedral, Sydney University, Enmore Theatre, and Carnivale Christi. We have also traveled to Adelaide, Brisbane, Canberra, Melbourne, and Tasmania to share our music with audiences across the country. In addition, we have recorded several high-quality studio and live albums that showcase the talents of our choir members.
Father Asterios Zouriakas - Choirmaster from 2015-2021
Father Asterios Zouriakas is a renowned expert in Byzantine music, and his exceptional talent has earned him a reputation as one of the most skilled and accomplished chanters in the Greek Orthodox Church. His passion for music and his deep commitment to the faith have made him a beloved figure in the Orthodox community, and his tenure as head chanter at the Annunciation of the Theotokos Cathedral was marked by a profound dedication to excellence. Under his leadership, the choir flourished, with each member inspired to reach new levels of creativity and artistry. Father Asterios skillfully built upon the foundation laid by his predecessor, George Combis, taking the choir to new heights of excellence and creating a legacy that will endure for years to come. His contributions to the Orthodox Church and to the world of music are immeasurable having toured and performed abroad in various states in the United States, he is truly a treasure to behold.
The choir promotes Byzantine chant and hymnology, nurturing chanters for local parishes, running seminars on the tradition, and performing at events. They also serve those in need through charity work, bringing people together and inspiring hope and healing.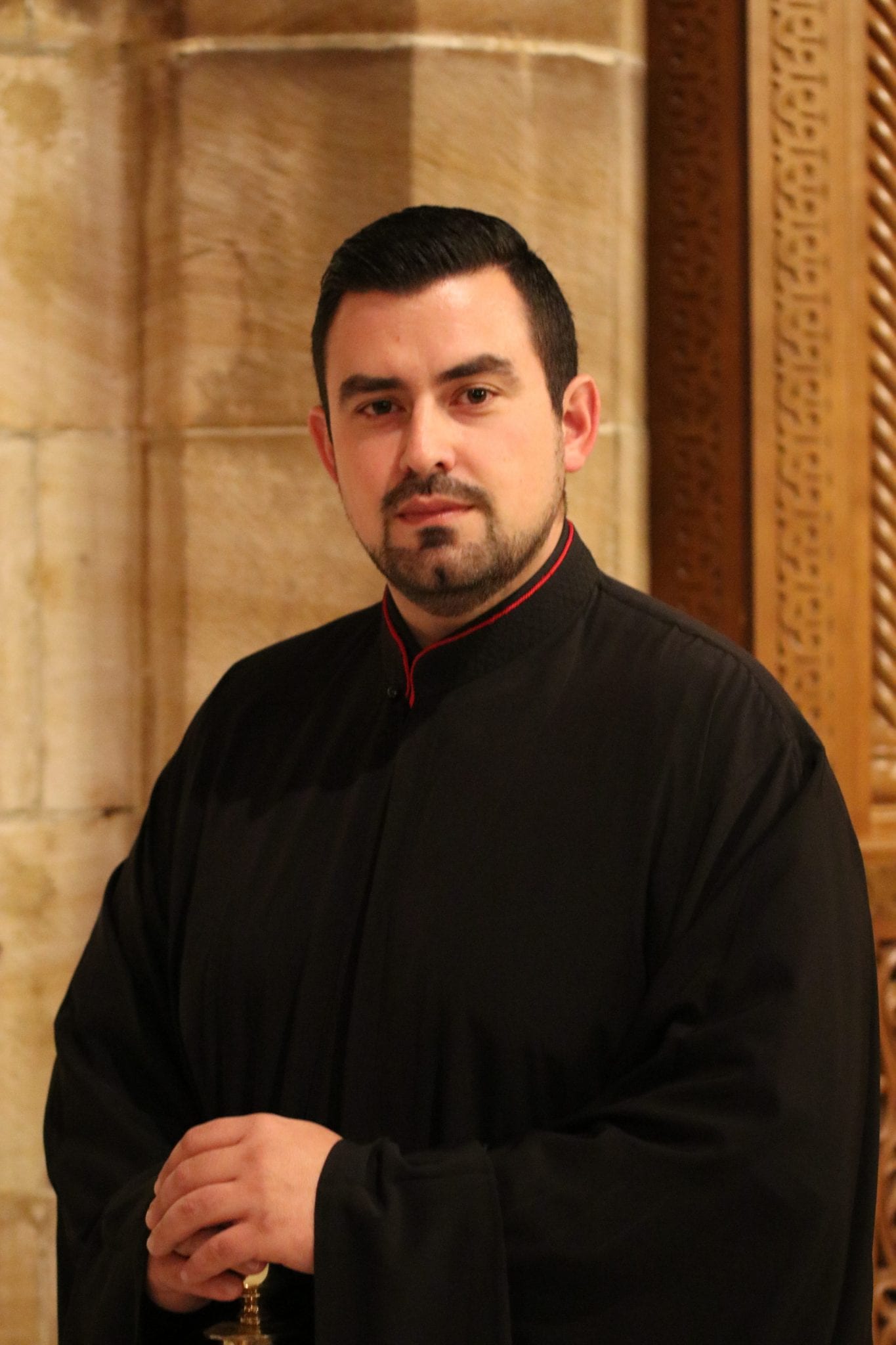 George Scoufis
/ Choirmaster /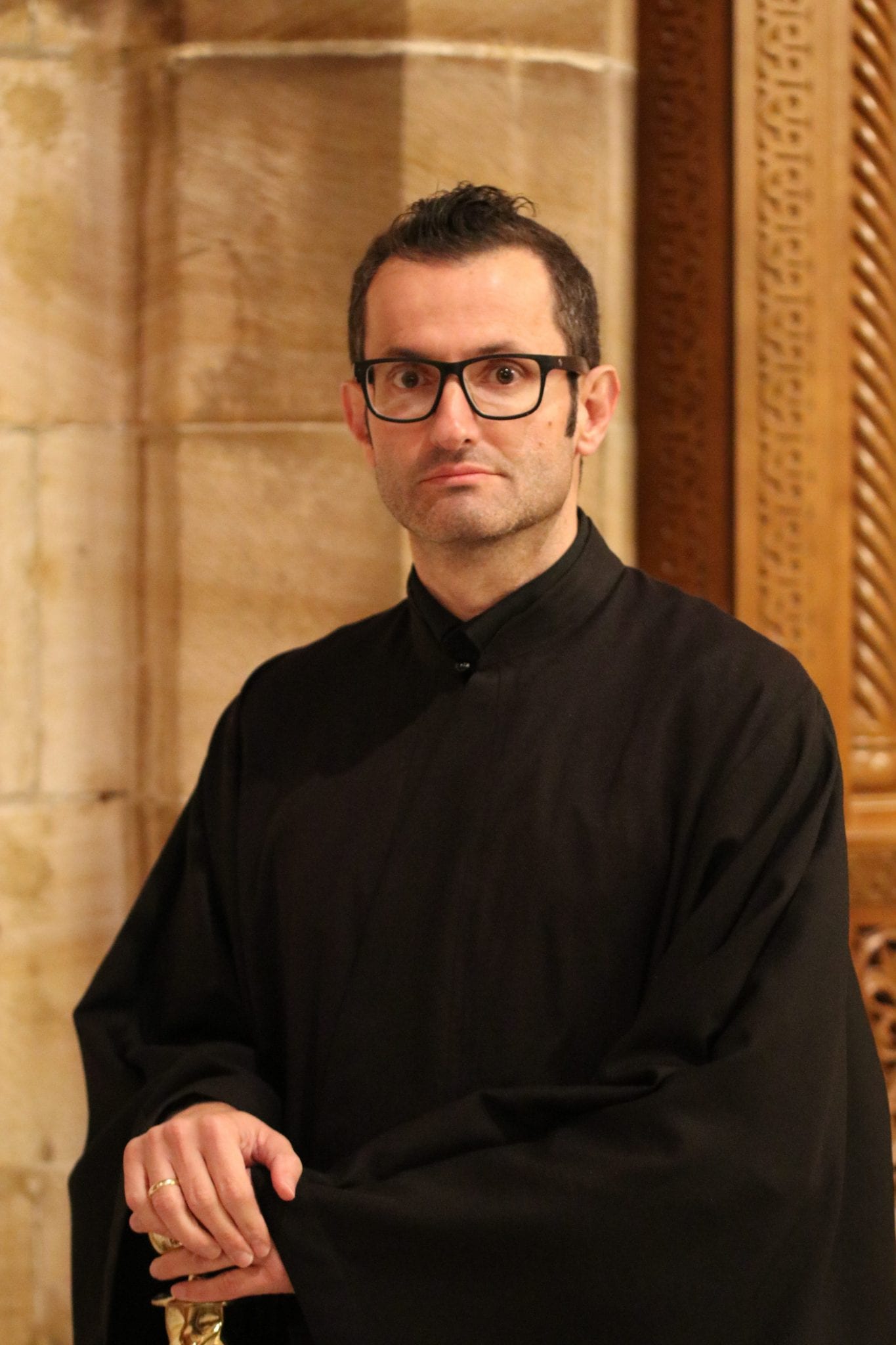 Peter Georgiou
/ Choir President /